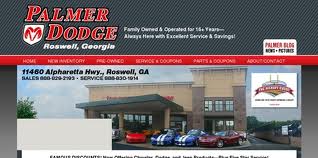 We've seen this car on the internet a few days ago and had planned to go see it as an alternative option. When Sean Auto (Duluth, GA) and OnlineCars.com failed to furnish their promise for the reason of false advertisement, and Nalley's Toyota of Roswell would not give us the time of the day, we decided to stop at Palmer Dodge across the street.
Sure enough, among the beautiful V10 Vipers they had a very nice, well kept and maintained, 1999 V70 at only 84,000 miles. With the exception of one small dent on the driver side fender, both the exterior and interior of this car had been kept in pristine condition. It had the same 2.4l 5 cylinder engine and automatic 4-gear with overdrive transmission as our old 940, which the spring tornado of 2011 retired forever at 274,000 miles.
So, when all hope was almost gone, the legend continues.
This post is an ad of gratitude toward a great customer care and professionalism of Palmer Dodge. If you are looking for a good deal (Dodge especially) Scott and Buddy at Palmer Dodge are the people to go see. I guarantee you nothing else but great service.
Special thanks to  http://www.arautoclinic.com for the fast and timely advice!