Posted by OurVolvo.com on Apr 15, 2012 in
Volvo
WHERE WE CAN GET TOGETHER . . . . .
SHAKE SHACK BABBBYY….. THE SHAKE SHACK BABY!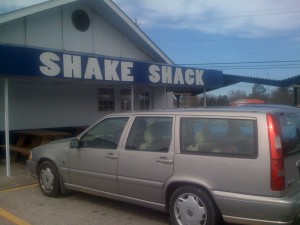 The Shake Shack is located just between Cleveland, TN and Ocoee, TN off Waterlevel HWY. It was established in 1959. It is a good old American owned and operated Drive In restaurant that is worth the stop.
Visit their website at http://www.shakdrivein.com/
3460 waterlevel hwy Cleveland TN
(423) 472-220