One Year Latter after the April 2011 Tornadoes- My little step-brother Honda CRX 1989 is back up and running.
Just a few dings and dents but we are good to go thanks to:
1.Some guy on craig'slist.com in Atlanta Georgia for the Hatchback.  Funny story because when he said he was selling a Honda CRX 1989 hatchback he meant just the hatchback.  Everything down to the windshield wiper, struts, you name it were removed.  But it still did the job and we agreed on an acceptable price after seeing it's condition.
2. Charlies Used Auto Parts & Receyling in Dayton, TN for the Honda CRX 1989 passenger side quarter panel glass.  They are family owned and operated Christian business, however, if you go to get anything from this Salvage Yard you need to pay upfront and have them pull the piece which can take sometime because their yard is 5 or so acres.  We called saying we were coming from Cleveland, TN and would be there in about 1 hour to pick up the part and then when we got there they say it will take about an hour to pull it and they would need payment none of which we were told over the phone.  This is understandable because I'm sure a lot of people say they are coming and  don't but it really puts a damper on the honest ones when they are not told this info and we had to wait for about 2 hours after traveling so long.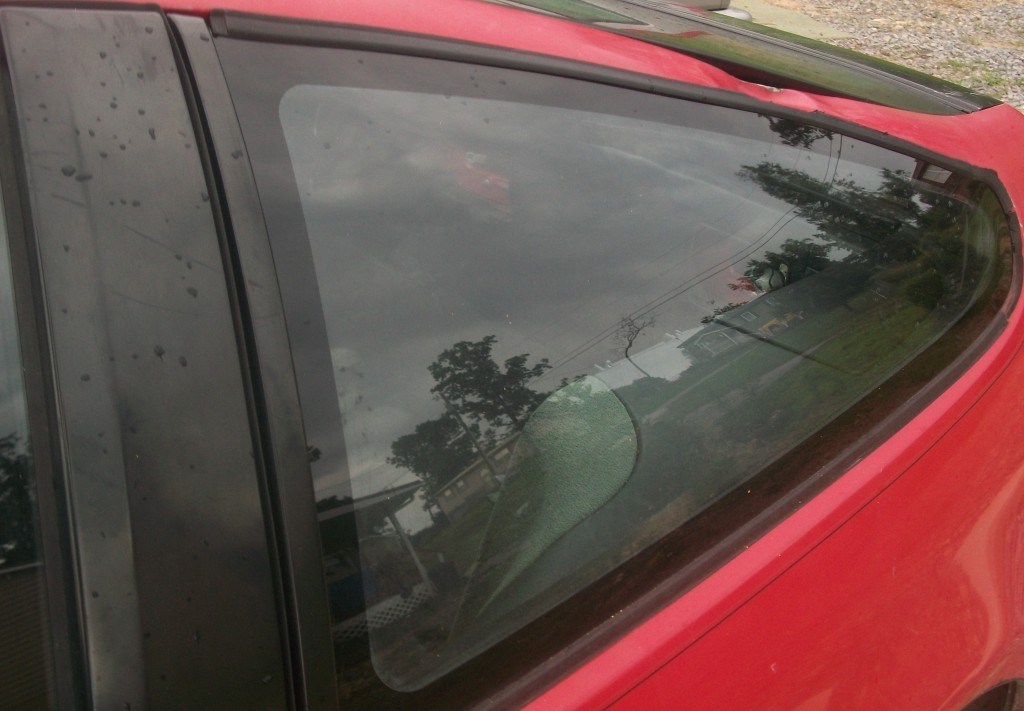 3. Gary and Dewayne at D-H Top-Auto Glass (1402 Jones Street SW-Cleveland, TN) for the Honda CRX 1989 front windshield and installing the quarter panel. They are just two good ole country boy brothers in business for past 50 or so years. It is businesses like these that keep our country alive. With a shake of the hand on a gentleman's agreement they ordered and installed the glass without any deposit. And they offered the best price over Safelite Auto Glass, Abra Auto Body and Glass or any other off brand competitor.
Also special thanks SVOboy for his tutirial on Rear wiper and motor replacement for Honda CRX